July 30, 2021
Governor Polis's Misplaced Transit Priorities
Colorado Governor Jared Polis has assumed an adversarial position towards Denver's RTD. Over the past six months, Polis has pressured the agency to move forward on an ill-conceived rail extension from Denver to Boulder, and omitted funds for RTD from the state's transportation budget.
Read More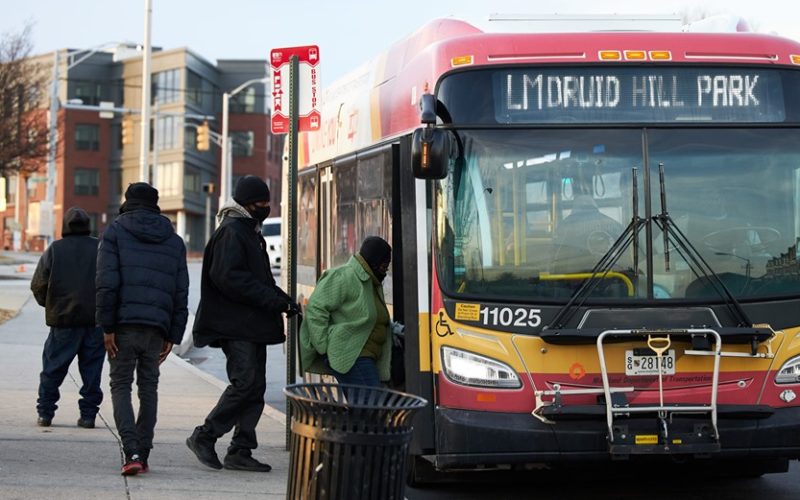 February 9, 2021
States Are Biased Toward Road Spending. Baltimore Advocates Are Out to Change That.
A new coalition of environmental, labor, and business leaders is working with elected officials in Baltimore to pass the Transit Safety and Investment Act, a bill currently moving through the Maryland state legislature. The bill would require the Maryland Department of Transportation, which oversees the Maryland MTA, to spend millions more annually on MTA maintenance and operations over the next five years
Read More
January 21, 2021
Personnel Is Policy at US DOT
Compared to Congress, the power of US DOT to directly allocate transportation resources is small. But in the hands of the right team, Pete Buttigieg's department can still exert immense influence on the transportation landscape.
Read More
December 17, 2020
And the 2020 Frequency Awards Go To…
On December 17th, TransitCenter held a ceremony recognizing this year's Frequency Award winners. Here's a list of the honorees, and a bit about why their work was so important: 
Read More
October 26, 2020
Los Angeles Bus Riders Speak Out Against Metro's Bus Service Cuts
Before COVID-19 struck, LA Metro seemed to be turning a corner on bus service with the ambitious network redesign known as NextGen. But the new budget plan signals a return to the days when Metro regularly overlooked the bus riders who make the vast majority of trips on its services.
Read More