September 18, 2023
To Achieve Justice and Climate Outcomes, Fund These Transit Capital Projects
Transit advocates, organizers, and riders are calling on local and state agencies along with the USDOT to advance projects designed to improve the mobility of Black and Brown individuals at a time when there is unprecedented funding and an equitable framework to transform transportation infrastructure, support the climate, and right historic injustices.
Read More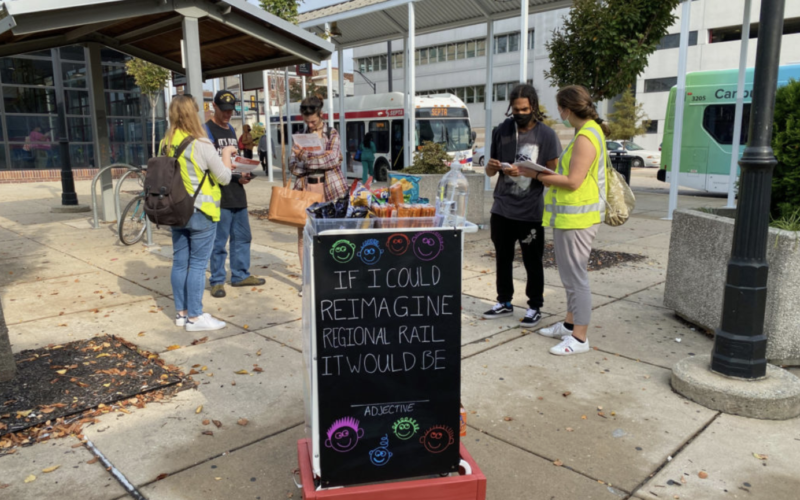 August 31, 2022
A Transit Revolution in Philadelphia?
The Southeastern Pennsylvania Transportation Authority (SEPTA) has been working throughout the pandemic on several system-wide planning initiatives that have the potential to transform transit service in and around the city of Philadelphia.  
Read More
May 25, 2022
Chicago is Long Overdue for "Better Streets for Buses"
In April, the Chicago Transit Authority (CTA) and the Chicago Department of Transportation (CDOT) announced the first effort in years to significantly improve the plight of the city's buses. Time is already running out on this rare opportunity.
Read More
December 17, 2020
And the 2020 Frequency Awards Go To…
On December 17th, TransitCenter held a ceremony recognizing this year's Frequency Award winners. Here's a list of the honorees, and a bit about why their work was so important: 
Read More