This piece was written by Shirani Jayasuriya, Communications Director at RIDE New Orleans 
Black or white, native or newcomer, young people have enough to worry about, and coming up with bus fare shouldn't be among their concerns. However, because most transit agencies rely on fare revenue to fund operations, many are forced into the position of needing to collect fares from the people who can least afford it. To change this paradigm, advocates across the country are fighting for – and winning – programs that allow agencies to zero out fares for youth, removing one of the largest barriers to youth ridership.
New Orleans has long been plagued with one of the highest poverty rates among the country's 50 major metro areas. Nearly half of all Black children in the city are living below the poverty line. Moreover, nearly 20% of Black households in the New Orleans region–a number double that of white households–don't have access to a car. Young people depend on transit to connect them with education, internships, jobs, and other opportunities that have been proven to positively affect outcomes. However, even with discounted fares for children under 18, many youth still can't afford to take transit consistently, leaving them without access to a wealth of resources they desperately need to thrive. 
Now, after years of advocacy from RIDE New Orleans –a transit rider-focused non-profit fighting for equitable transportation for all New Orleanians–in partnership with the New Orleans Youth Master Plan facilitated by the Children & Youth Planning Board, the city's Opportunity Youth (OY, defined as ages 16-24) can soon take advantage of zero fares. Thanks to $2.5 million in allocated funds from the American Rescue Plan Act (ARPA), championed by the City Council's Vice Chair Helena Moreno, OY in New Orleans will be able to ride Regional Transit Authority (RTA) buses, streetcars, and ferries for free as part of a year-long pilot program. The program, which is expected to begin in late 2024, will be open to OY, and is being implemented with the hope of finding sustainable funding to continue the program after the pilot comes to an end. 
Youth riders were integral in shaping the policies RIDE and its partners used to advocate for the pilot program's funding. Transit-reliant OY participated in RIDE's Youth Transit Leadership Cohort, a program focused on identifying the needs of young riders while empowering them to have a well-deserved seat at the transit decision-making table. It is necessary that youth-oriented programs are, above all else, youth-centered. In addition to participation in RIDE's cohort and extensive rider outreach, the organization also provides opportunities for OY leaders to speak with decision-makers and advocate directly for better transit. RIDE will continue to collaborate with OY riders during every step of the pilot program's creation and implementation to ensure it best reflects the needs of the population it's intended to serve. 
Now that ARPA funding for the one-year pilot has been secured, the real work can begin. In order to create robust zero fare programming that will continue well after the pilot concludes, advocates in New Orleans are seeking a long-term funding source(s) that won't create additional financial and capacity burdens for the RTA. 
Other successful zero fares for youth campaigns offer a path forward. Washington State, for example, recently implemented a unique funding solution to support zero fares for youth. 
Washington's 2022 "Move Ahead Washington" transportation funding package included the creation of Transit Support Grants for transit agencies throughout the state. But in order to be eligible for these grants, agencies must offer zero fares for youth. (The amount of grant funding agencies could receive would more than compensate for lost revenue from the fare policy change). Because of this grant program, 30 of the state's 31 eligible agencies will now be fare-free for children. 
With more federal funding for transportation available now than ever before, Washington State's model is a big win for riders that could be replicated elsewhere, with the right amount of political will. 
October 2, 2023
LA is (Not-So) Quietly Adding a LOT of Bus Lanes
Thanks to the persistent work of local transit advocates, LA Metro is laying down 30 miles of bus lanes in 2023, pushing the total number of bus lanes in LA County to 40 miles. 
Read More
September 18, 2023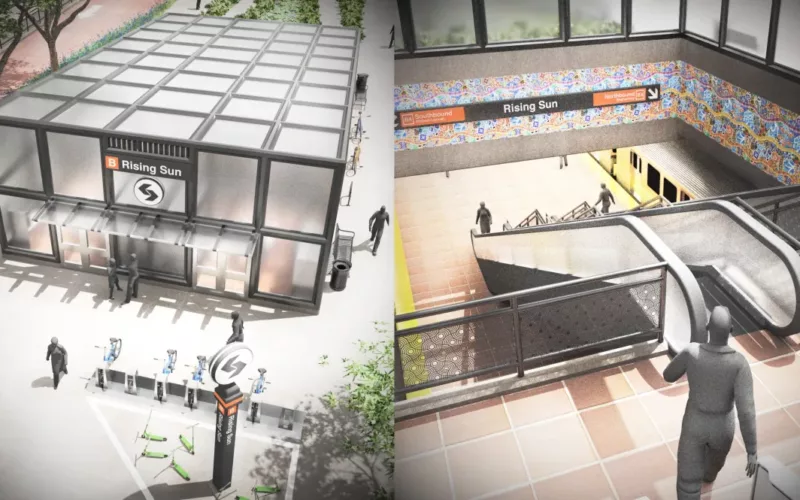 To Achieve Justice and Climate Outcomes, Fund These Transit Capital Projects
Transit advocates, organizers, and riders are calling on local and state agencies along with the USDOT to advance projects designed to improve the mobility of Black and Brown individuals at a time when there is unprecedented funding and an equitable framework to transform transportation infrastructure, support the climate, and right historic injustices.
Read More