Good transit is a powerful tool to make cities more equitable. But transit itself is also rife with racial inequities.
To eliminate racial disparities in transit, we have to understand the influences of white flight, segregation, and discrimination on the formation of modern American transit systems. Our new video examines how those historical factors continue to shape transit today:

We focus on three aspects of the legacy of racism in American transit. The waiting environment at bus stops, for instance, is much less comfortable than the waiting environment at commuter rail stations — which reflects the segregation between local bus services used primarily by Black and brown city residents and "commuter" services used primarily by white 9-to-5 office workers shuttling in from the suburbs. Likewise, in their service patterns and fare policies, commuter railroads cater to a whiter, more affluent ridership, bypassing Black and brown neighborhoods. And racial discrimination is rampant in transit policing, which metes out penalties disproportionately to Black and brown riders.
In each case, advocates are campaigning for policies to reduce inequities, and transit agencies are beginning to respond. Metro Transit in the Twin Cities, for instance, initiated a program to add benches and shelters at bus stops, prioritizing Black and brown neighborhoods. In Chicago, Cook County and the regional rail agency Metra have lowered fares at stations on the South Side. And in the Bay Area, police reform campaigns have spurred BART to expand the use of unarmed ambassadors as a public safety presence on board.
By reckoning with the legacy of racism in their present-day operations, transit agencies can identify harmful practices and implement reforms that make their services more equitable and just.
Many thanks to the researchers, public officials, and policy experts who contributed their insights to this video.
Additional resources
Recent TransitCenter research explores how transit agencies and advocates can take concrete steps to address the legacy of racism in transit:
October 26, 2023
On the Brink: Will WMATA's Progress Be Erased by 2024?
The experience of being a WMATA rider has substantially improved over the last 18 months, thanks to changes the agency has made like adding off-peak service and simplifying fares. Things are about to get even better with the launch of all-door boarding later this fall, overnight bus service on some lines starting in December, and an ambitious plan to redesign the Metrobus network. But all of this could go away by July 1, 2024. 
Read More
October 20, 2023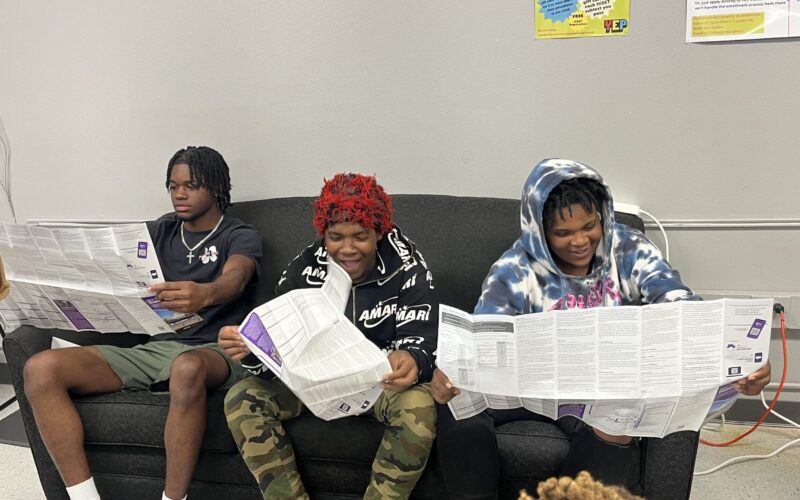 Winning Free Fares for Youth in New Orleans
Most transit agencies rely on fare revenue to fund operations, meaning many are forced into the position of needing to collect fares from the people who can least afford it. To change this paradigm, advocates across the country are fighting for - and winning - programs that allow agencies to zero out fares for youth, removing one of the largest barriers to youth ridership.
Read More