Operations
August 12, 2022
What's Going on With Transit Service at the Seven Highest Ridership U.S. Cities? NYC Edition
This week we're running a series that looks into what's happening with transit service in the seven highest ridership U.S. cities. Our goal with this series is to facilitate a shared understanding of the challenges agencies are facing, give riders a sense of what they can expect for the remainder of 2022, and surface ideas for how agencies can better mitigate disruptions. 
What's going on with transit service in New York City?
New York City Transit's service levels have remained remarkably strong throughout the pandemic, relative to peer agencies. The most significant service reduction was the elimination of overnight subway service, which was restored in May 2021. NYCT's Sarah Wyss, Senior Director of Bus Service Planning, relayed to us:
"Where service was impacted by pandemic-related staffing availability issues, NYCT has restored all normal operating schedules. We have continued with pre-pandemic initiatives such as the Bronx Local Bus Redesign which has invested an additional $2.7 million into Bronx local bus service. Otherwise we are currently operating schedules with 100% of pre-pandemic service on both subways and buses. On subways we delivered 92.2% of scheduled service in June 2022 versus 96.8% in June 2019; on buses we delivered 95% of scheduled service in June 2022 versus 97% in June 2019."
Despite the significant service recovery, Wyss noted that crew (operator) availability remains the agency's biggest challenge but that the agency has been aggressive and effective at addressing shortages. Further improvement on staffing will enable the agency to better deliver scheduled service.
Like several other large agencies, NYCT is currently undertaking a bus network redesign. Or more accurately, five borough-wide network redesigns that, collectively, will have eventually covered the entire city. After pandemic-related delays and revisions, the agency finally implemented the Bronx Bus Network Redesign in late June 2022. The Queens redesign is next on the docket, with Brooklyn and Manhattan to follow.
Even as the redesign process continues, the agency is planning on making adjustments to service and maintenance schedules in recognition that weekend ridership (70% of pre-pandemic) has rebounded more quickly than weekday ridership (60%.) New NYCT head Rich Davey announced that he would be appointing a "weekend service czar" to adjust when and how NYCT plans the system's maintenance work, which has traditionally been concentrated during weekend and overnight hours. Spreading out the maintenance schedule would limit disruptions for weekend riders.
Passing the country's first congestion pricing program is essential to the MTA's (NYCT's umbrella agency) long-term success, and keeping the process moving will continue to be one of the agency's main priorities for the rest of 2022. The agency does not anticipate congestion pricing revenues to start flowing until 2024. 
Read other posts in this series about LA Metro, Boston's MBTA, DC's WMATA, Philly's SEPTA, and Chicago's CTA.
October 26, 2023
On the Brink: Will WMATA's Progress Be Erased by 2024?
The experience of being a WMATA rider has substantially improved over the last 18 months, thanks to changes the agency has made like adding off-peak service and simplifying fares. Things are about to get even better with the launch of all-door boarding later this fall, overnight bus service on some lines starting in December, and an ambitious plan to redesign the Metrobus network. But all of this could go away by July 1, 2024. 
Read More
August 31, 2022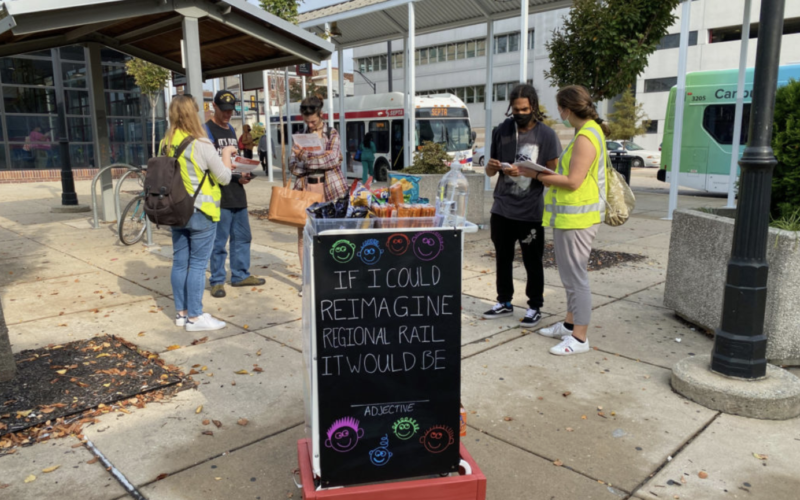 A Transit Revolution in Philadelphia?
The Southeastern Pennsylvania Transportation Authority (SEPTA) has been working throughout the pandemic on several system-wide planning initiatives that have the potential to transform transit service in and around the city of Philadelphia.  
Read More