New York's Port Authority Bus Terminal has garnered many epithets: "The Single Worst Place on Planet Earth," "If Hell Had a Hell," and "A Daily Disaster." Hot, crowded, and smelly have long been the watchwords for this transit terminal that handles 225,000 people and 8,000 buses every day.
But on a recent trip TransitCenter's board and staff members took to Stockholm, Sweden, we found a bus terminal that felt very different. If the PABT is hell, Stockholm's Cityterminalen looked like heaven, with soaring white ceilings and abundant information.
Our trip (which included a week of meeting and study tours with city planners, transit staffers, and national officials) brought us in contact with starkly different models of planning, transit procurement, and governance. But some of the differences between the Nordic cities and our own were obvious. One could be boiled down to a single question: Do bus riders matter to decisionmakers? In Stockholm, the answer was obviously yes. Meanwhile, to the masters of the New Jersey-New York Port Authority, which owns and operates the terminal, the answer has obviously been no.
Change is slowly coming. After enduring nearly a year of hell, New Jersey riders and transportation advocates made enough noise that a powerful state senator prevailed on the PANYNJ to invest $90 million in improvements. A new bus terminal still sits somewhere far back in the Port Authority's to-do list – while governors on both sides of the Hudson have instead called for the agency to build airport rail lines, to New Jersey's Newark Airport and New York's LaGuardia. In New Jersey, at least, there is substantial pressure to rethink this.
Outside the central city, the status quo for bus riders is typically even worse. It is sadly routine for bus riders to wait for the bus in an unpaved ditch, with only a license plate of a sign to denote the presence of a bus route. Earlier this year, Streetsblog had no shortage of candidates for a contest seeking the "Sorriest Bus Stop in America."
But here too is change. Some proposed bus routes in the Chicago suburbs are being planned with heated shelters, and information-rich Los Angeles bus shelters even come with a cheery message: "Thank you for using public transportation."
Speaking of thanking riders for using public transit, Helsinki's transit agency (Helsingin seudun liikenne, or HSL) operates a loyalty rewards program. Loyal riders of HSL have gotten exclusive lounge access at a music festival, a behind-the-scenes tour (pg. 15) of a tram depot, and discounted tickets to an amusement park. In Helsinki's system, you aren't a faceless rider, but a valued customer (customer satisfaction with HSL, by the way, is 87%). Similarly, riders of the CTfastrak bus rapid transit line in central Connecticut are eligible for a "CTfastrak rewards" program that includes discounts at local restaurants and businesses.
Who else matters in Finland? People walking and cycling. This was obvious in many ways but one of the most striking was the care paid to maintaining cycle and walk access through a major redevelopment project in Helsinki's harbors. Signed, striped, mixed-use paths were marked through the site. In some places, the paths ran through parking lots but were blocked off with cement barriers to prevent encroachment.
The status quo in the US is more mixed. In New York City, some bike lanes have been thoughtfully maintained during construction, while others have closed for months, with no reasonable detour given. In Washington, DC, it's typical to simply close entire sidewalks – but recently adopted policies may change that.
One last, more abstract question of "who matters" has to do with the metrics we use to measure the success of transportation projects. Helsinki's city council is about to vote on a general city plan that calls for replacing five highways near the central city with boulevards, complete with tram lines and bike paths. Helsinki city planners told us that switching to people-friendly metrics was essential to justify the switch; the tram+bike lane+boulevard combo will carry more people than the highways they replace. Our metrics today often prioritize people in cars, but they can be changed to weigh all people equally, regardless of how they travel.
New federal transportation regulations (still being written) will require U.S. metro areas to track the performance of transportation in several categories. Some states and regions are racing ahead of the federal process in order to define their own priorities. Virginia, for example, will assess proposed capital projects using six criteria, including land use coordination (for example, whether a project promotes infill development).
Leaders that embrace the transparency and accountability embodied in the use of performance measures send a strong message: Who matters to them is not just politicians and their pet priorities, but citizens and the greater good.
October 26, 2023
On the Brink: Will WMATA's Progress Be Erased by 2024?
The experience of being a WMATA rider has substantially improved over the last 18 months, thanks to changes the agency has made like adding off-peak service and simplifying fares. Things are about to get even better with the launch of all-door boarding later this fall, overnight bus service on some lines starting in December, and an ambitious plan to redesign the Metrobus network. But all of this could go away by July 1, 2024. 
Read More
September 18, 2023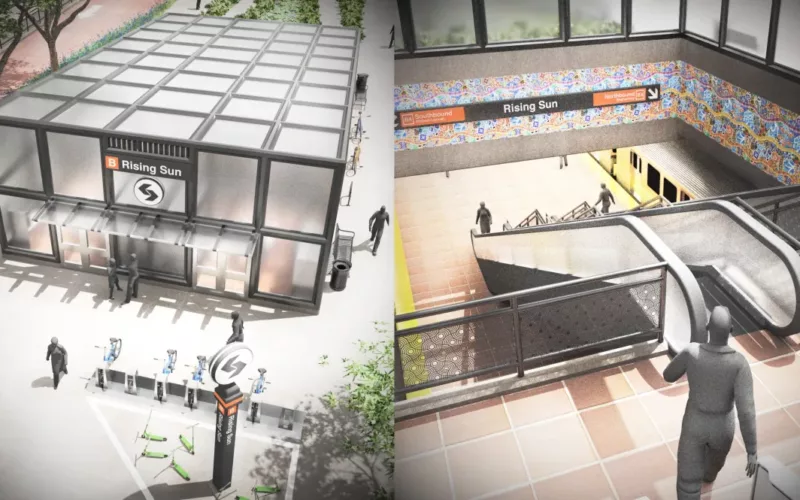 To Achieve Justice and Climate Outcomes, Fund These Transit Capital Projects
Transit advocates, organizers, and riders are calling on local and state agencies along with the USDOT to advance projects designed to improve the mobility of Black and Brown individuals at a time when there is unprecedented funding and an equitable framework to transform transportation infrastructure, support the climate, and right historic injustices.
Read More