July 8, 2021
Three Challenges Facing Transit Agencies Emerging From the Pandemic  
What comes next as transit agencies strive to bring service back and deliver what riders need in 2021 and beyond? In a series of posts based on interviews with transit agency staff, TransitCenter will outline the challenges and opportunities facing the transit industry as it recovers from the pandemic.
Read More
June 17, 2021
Introducing the Transit Equity Dashboard
The Transit Equity Dashboard is a first-of-its-kind tool which measures how well transit networks in six U.S. cities connect people who've been marginalized by segregation and discrimination to the jobs, services, and amenities they need to thrive
Read More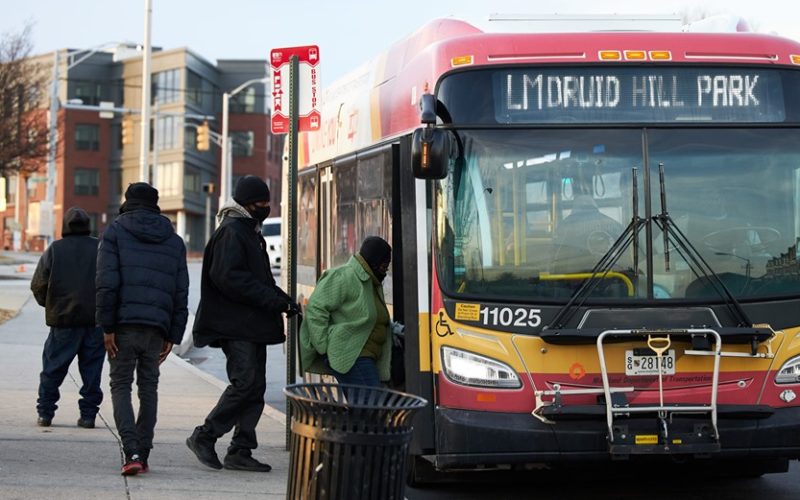 February 9, 2021
States Are Biased Toward Road Spending. Baltimore Advocates Are Out to Change That.
A new coalition of environmental, labor, and business leaders is working with elected officials in Baltimore to pass the Transit Safety and Investment Act, a bill currently moving through the Maryland state legislature. The bill would require the Maryland Department of Transportation, which oversees the Maryland MTA, to spend millions more annually on MTA maintenance and operations over the next five years
Read More
February 4, 2021
Analysis: How Long Will New Emergency Relief Funds Last for Transit Agencies?
Earlier this week, the American Public Transportation Association requested $39.3 billion in relief funding to help transit agencies maintain service and withstand the financial impacts caused by COVID-19. A plan moving through in Congress would reserve about $30 billion for transit. And the Biden administration had earlier proposed $20 billion for transit in the next relief package. What should we make of these different proposals?
Read More
December 17, 2020
And the 2020 Frequency Awards Go To…
On December 17th, TransitCenter held a ceremony recognizing this year's Frequency Award winners. Here's a list of the honorees, and a bit about why their work was so important: 
Read More