A bus network redesign proposed for New Orleans promises to greatly expand transit access to jobs, reallocating service to neighborhoods where residents rely on transit the most. 
In March, the Regional Transit Authority (RTA) board voted to approve "New Links," a plan to redesign the transit network in New Orleans and Jefferson Parish, which borders the city to the south. "New Links," which was led by the New Orleans Regional Commission in conjunction with RTA and Jefferson Transit, recommends major changes to more than 40 routes. 
Local transit advocates Ride New Orleans played a major role throughout the multi-year process, pushing for a redesign with bold changes rather than superficial tweaks. The group's sustained involvement contributed to a final proposal that executive director Alex Posorske calls "an equity redistributionist's dream." 
Currently, only 19% of residents and 35% of the jobs in New Orleans are within a half-mile of transit routes that come every 20 minutes or better. Under New Links, those measures of transit access would rise to 38% and 60%, respectively.
If implemented, the network redesign would signal a momentous shift for the RTA. After following a post-Katrina strategy that focused on streetcar routes primarily used by white residents and tourists, New Links prioritizes the transit routes that vastly more New Orleans residents rely on for transportation.
A transit network weakened by the storm
Currently, RTA service is infrequent, unreliable, and fragmented. The average New Orleanian without a car can only reach 12 percent of the region's jobs in 30 minutes or less. "The system is designed at this point only to get you basically downtown," said Posorske. "That's really important – it's our largest job center – but it's not even doing a great job at that." 
The RTA struggled to adapt to population decline and changing ridership patterns in the wake of Hurricane Katrina in 2005. In the aftermath, the city chased streetcar grants from the Obama administration instead of addressing problems caused by plummeting population and resources. "We basically went through this five-year period of just, 'Hey, streetcars!' while bus service really atrophied," said Posorske.
Historically, the RTA has also been unable to deliver regional service. While the agency was originally intended to serve greater New Orleans, many of the "white flight" parishes surrounding the city opted out of the system. As a result, regional transit is inefficient and balkanized, with bus lines that often stop at parish borders. 
Prioritizing neighborhoods with the greatest need for transit
After several years of making the case for big, structural changes to address these issues, Ride helped persuade the RTA to conduct its first strategic mobility plan in 2017. The plan laid out a wholesale redesign of the bus network as one potential option. 
Ride did not let the opportunity go to waste. "We spent a whole lot of time working behind the scenes for the scope of work before it even went out to bid, just being like, 'Y'all need to do a network redesign,'" said Posorske. "We were fairly confident if we led with the need for bold change, that a lot of the additional pieces around equity, around access, would really follow from that." 
Ride's priorities also aligned with new leadership at City Hall. After Mayor LaToya Cantrell took office in 2018, she appointed four new RTA board members whose explicit goal was to initiate better bus service, not more streetcar lines. The agency decided to move ahead with the full redesign in 2019. 
The strategic mobility plan also contained a critical tool for the redesign process –  a "transit propensity index model," which prioritized areas with the greatest need for transit service. "It gave points to numbers of households that didn't have cars, Black households, immigrant households, lower income households, individuals with mobility challenges, and so on," said Porsorske.
As a result, a proposed redesign clearly prioritizes racial and economic equity. The final plan contains big wins for the New Orleans residents who stand to gain the most from better transit service. It will double the share of households of color, low-income households, and zero-car households within a 10 minute walk of transit that comes every 20 minutes or less, and doubles the percentage of jobs within a 10 minute walk of frequent transit. 
The plan redistributes resources within the bus network, cutting some service in affluent white neighborhoods while adding service in low-income neighborhoods like New Orleans East, Algiers, and Central City. "New Orleans East, which is one of our hardest to serve and most underserved areas, will get something like a 33% increase in weekly vehicle revenue hours," said Posorske.
The plan also calls for better regional transit connectivity with new frequent and direct transit routes between the three biggest job centers in the metro area – Elmwood and Metairie, both in Jefferson Parish, and the New Orleans central business district. And it improves intra-parish connections on the West Bank (also in Jefferson Parish).
Reaching transit riders where they are
Ride worked closely with the New Orleans Regional Commission and RTA staff throughout the redesign process, engaging transit riders and the organizations that serve them. The outreach strategy primarily consisted of surveying riders at major transfer hubs and setting up briefings for nonprofits, community groups, and "every single neighborhood association that we thought might politically be either a great ally or a potential challenge." 
Throughout, Ride played an educational role, explaining what redesigns are and what they can and can't accomplish. "It was a lot of educating people about things like, 'Just because a bus stop is moving four blocks away, that's not automatically a reduction in service if now the bus is coming to that four times an hour as opposed to once every hour.'" 
COVID struck during the second phase of the outreach process, throwing a wrench into the group's in-person plans. Shifting outreach to Zoom was challenging, though Posorske says that Ride was still able to maintain some engagement through its monthly transit rider meet-ups and the planning commission's ongoing stakeholder advisory meetings. 
Ride eventually subcontracted a portion of the outreach work to five allied organizations that conducted focus groups with their members to discuss the draft proposals, generating about 600 surveys. 
Once the final proposal was released, Ride also mobilized supporters to encourage the RTA board to adopt the plan. 
Although New Links has been formally approved, implementation isn't certain. Redesigns are challenging, highly political projects, and big questions remain about whether transit leaders in New Orleans will embrace the trade-offs inherent to the plan. There will be Title VI hearings throughout the summer, which Posorske hopes to see followed by an implementation schedule for spring of 2022. 
The proposal assumes a pre-pandemic operations budget, but also has several curtailed service scenarios that account for future COVID-related budget shortfalls. The RTA projects a $30-$35 million budget gap over the next few years, Posorske noted. "If we could get additional funding, it would likely solve a good chunk of our potential remaining political problems around particular lines being eliminated, or general complaints around having to transfer more." 
With or without the budget boost, New Links is a major improvement for New Orleans, said Posorske. "This plan will make transit the logical choice for so many more people, and will do so much good in terms of social equity, in terms of racial equity, in terms of economic justice, in terms of the environment, in terms of making the city function better. You name it, all the benefits of transit. It's a really good plan, and it's going to be a huge step forward."
September 18, 2023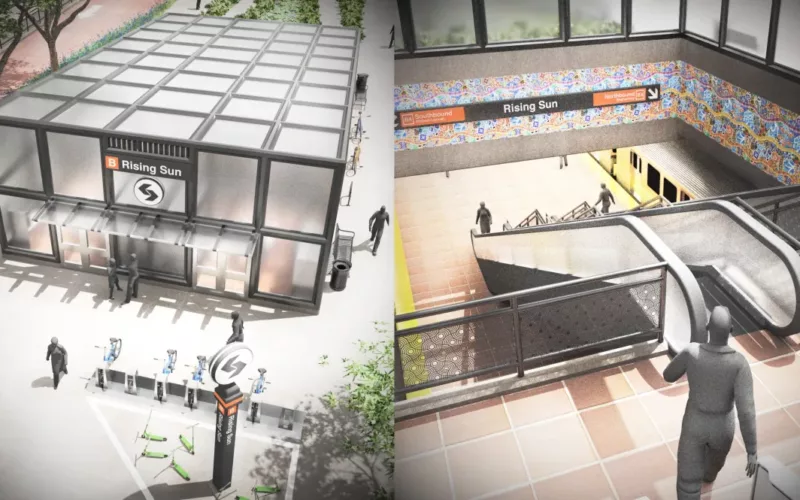 To Achieve Justice and Climate Outcomes, Fund These Transit Capital Projects
Transit advocates, organizers, and riders are calling on local and state agencies along with the USDOT to advance projects designed to improve the mobility of Black and Brown individuals at a time when there is unprecedented funding and an equitable framework to transform transportation infrastructure, support the climate, and right historic injustices.
Read More
August 31, 2022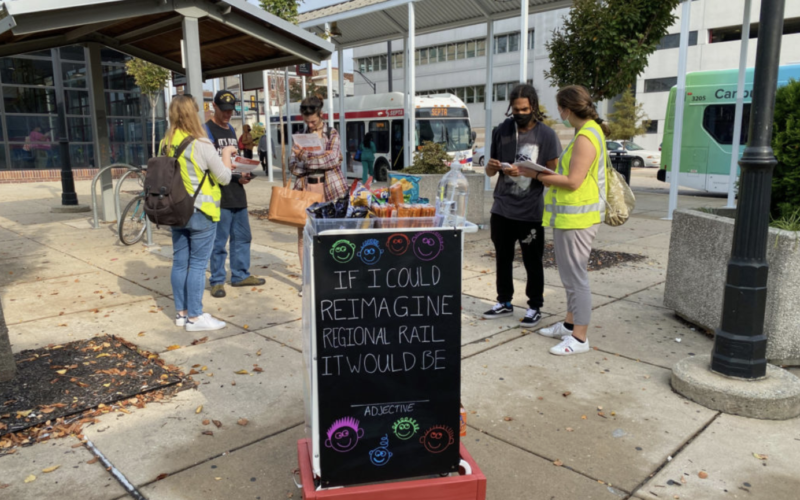 A Transit Revolution in Philadelphia?
The Southeastern Pennsylvania Transportation Authority (SEPTA) has been working throughout the pandemic on several system-wide planning initiatives that have the potential to transform transit service in and around the city of Philadelphia.  
Read More