Operations
March 9, 2022
Lessons From the Roll-Out of LA Metro's NextGen Bus Network Redesign
In June 2021, LA Metro officially launched NextGen, the agency's revamped bus network. NextGen aims to greatly expand access to bus service that comes at least every 10 minutes and to extend service on nights and weekends, among other improvements, making it one of the most important transit initiatives in the United States. In this post, TransitCenter examines the public communication of the NextGen roll-out. A follow-up post will review the projected impact of NextGen for bus riders (based on TransitCenter's Equity Dashboard) and how the bus operator shortage is hampering the expected benefits.
LA Metro's NextGen bus network redesign was informed by three years of extensive community outreach, a 70-person steering committee, and innovative research methods like aggregating cell phone location data to assess how bus service can better meet people's travel needs. The result was a set of ambitious changes that should save LA transit riders significant time and expand where they can reach by bus.
With such substantial changes to a bus network that hundreds of thousands of people rely on every day, clear and effective public communication is key to success. Riders have to know how routes are changing and how their habits and routines will need to adjust. The network redesign may save most riders time, but if riders don't know what to expect, they may be confounded by route and schedule changes at first.
In LA, Metro's initial roll-out suffered from inadequate public communication, but the agency quickly regrouped and improved the process as subsequent changes were implemented. With recently appointed CEO Stephanie Wiggins leading the way, Metro set up new processes to keep riders informed. The experience is illustrative for any agency seeking to launch a major overhaul of its bus network.
Metro planned to implement the new network as a series of "shake-ups." The most significant shake-up occurred in June 2021 – the largest changes to the bus network in 25 years. Expectations were high. However, many riders found it difficult to follow the service changes. With scant communication from the agency and no maps of the new network at bus stops, riders were confused. Some showed up at stops that their bus no longer served. Compounding the problem was the lack of transparency around fare collection, which Metro was reintroducing after suspending fare payment earlier in the pandemic.
Speaking to the Metro board's operations committee in July, Wiggins shared her disappointment around the June roll-out. To address the problems with rider communication, she formed an internal working group to spearhead the remaining two shake-ups. This group successfully adapted and made sure the agency effectively communicated changes in the September and December shake-ups ahead of time with riders.
In close coordination with Wiggins, the new working group met daily at 6 a.m. to plan and strategize for the upcoming shake-ups, said Metro Acting Chief Operations Office Conan Cheung and Senior Director for Service Performance and Analysis Joseph Forgiarini. They described the emphasis on the customer experience as critical for the roll-out of bus network changes and as a significant culture change for the agency.
In preparation for the September and December shake-ups, Metro distributed information about service changes to affected bus stops two weeks prior, updated signage at bus stops by the start date of the shake-up, broadcast alerts through social media and print media, and conducted in-person outreach to riders at key bus stops. Metro deployed about 140 personnel from a range of departments – including volunteers from many departments that normally do not interact with riders – to do the outreach. Metro also used the opportunity to communicate clearly with riders about the return of fare collection and share information about how to enroll in the agency's discount fare program.
The December shake-up resulted in few complaints, and most riders were aware of upcoming changes, Cheung told the Metro board.
While the NextGen bus network is very promising, its success depends on LA Metro's ability to deliver service. Due to the bus operator shortage, the agency announced a 3-month reduction in service beginning February 20, leaving many riders and advocates uncertain about the future of the bus network. TransitCenter will take a closer look at the potential benefits of NextGen and the impact of short-staffing at LA Metro in an upcoming post.
September 18, 2023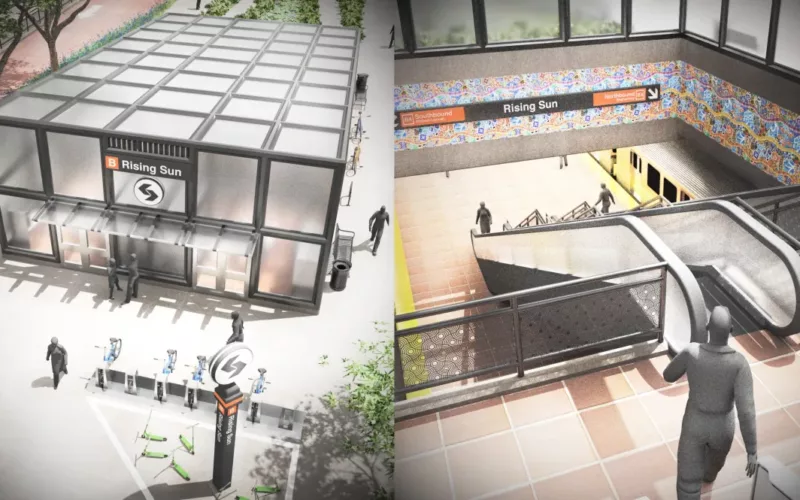 To Achieve Justice and Climate Outcomes, Fund These Transit Capital Projects
Transit advocates, organizers, and riders are calling on local and state agencies along with the USDOT to advance projects designed to improve the mobility of Black and Brown individuals at a time when there is unprecedented funding and an equitable framework to transform transportation infrastructure, support the climate, and right historic injustices.
Read More
August 31, 2022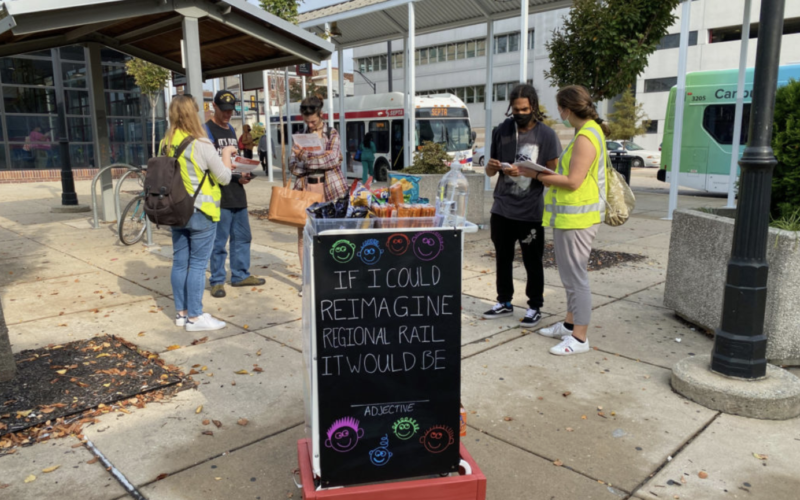 A Transit Revolution in Philadelphia?
The Southeastern Pennsylvania Transportation Authority (SEPTA) has been working throughout the pandemic on several system-wide planning initiatives that have the potential to transform transit service in and around the city of Philadelphia.  
Read More