TransitCenter program analyst Zak Accuardi spoke to transit professionals about first and last mile connections on Remix's sixth "Transit Talk" on March 21st (webinar recording here). This post adapts his prepared remarks.
Walkability is one of the keys to high transit ridership, and yet much of the nation's transit is located in low density, unwalkable places. As a result, the U.S. transit industry faces the need to create "first and last mile" connections to and from transit.
Why is walking access to transit important? The easier it is for people to walk to public transportation, the more likely they are to use it. Our "Who's on Board 2016" report highlights the foundational importance of walkability for agencies committed to creating "all-purpose" riders—people who rely on public transportation consistently and for a wide range of trip types. The report also shows that as the frequency of transit use increases among the study's survey respondents (more than 3000 transit riders from 17 cities), so too does the likelihood that they walk to reach public transportation.
Transit's first and last miles generally happen outside of transit agencies' traditional sphere of concern — operating buses or trains — and thus demand sustained coordination with other governmental actors, especially at the municipal level. As StreetsBlog has catalogued extensively, when transit agencies fail to plan for easy first and last mile connections, they create their own worst nightmare: poor and even dangerous access to transit stations.
The buzz around first and last mile connections has recently intensified with emerging mobility options like Uber and Lyft and bikeshare.  Much of this buzz is focused on suburban and low-density first and last mile challenges, but agencies would often benefit more by focusing on first and last mile challenges in dense, walkable neighborhoods.
Emerging mobility services open up a variety of possibilities that can help strengthen transit, but they do not change two fundamental truths. First, land use determines transit's viability; and second, initiatives that subsidize transit riders to obscure land use constraints can be very costly, and thus difficult to deploy broadly. This underscores further why walking access is so important, in both urban and suburban settings.
Improving street network connections that make walking to transit easier is among the most useful and cost-effective first and last mile strategies. Even in relatively dense urban centers, walking to transit can present a challenge. In Washington, D.C., WMATA has done a great, proactive analysis of the likely financial benefit of improving station area walkability, which shows an almost two-to-one return on investment.  
Improved walking to transit is also an active area of interest for TransitCenter—we are funding LA Más, an urban design organization working in lower income neighborhoods, to test a community-driven approach to improving walkability to transit in Los Angeles, and the State Smart Transportation Initiative (SSTI) in partnership with several Sacramento-area government agencies to use big data and analytics tools to evaluate walkability obstacles for the region's transit system.
Transit-oriented development (TOD) and zoning changes are other highly effective strategies that put more people within walking distance to transit. These strategies are particularly useful in places where transit has been extended to very low density areas, or urban decline or road building has hollowed out areas near older stations. Putting more people closer to high quality transit should be a priority for any transit agency in these circumstances. As we highlight in Who's on Board, Portland's TriMet is an agency that has put a lot of hard work into local government outreach for station-area development in the Portland region.
Removing barriers to walking and TOD are likely to yield better ridership and financial return on investment than others designed to draw transit riders from suburban environments—the transportation equivalent of swimming upstream.
If your agency has a challenge that cannot be solved with improved land use and walkability, then, by all means, try something new. Thoughtful and intentional partnerships such as Pinellas Suncoast Transit Authority's first and last mile pilot with Uber, United Taxi, and Wheelchair Transport; or San Clemente and the Orange County Transportation Authority's pilot with Lyft in California may well be worth pursuing, depending on local context. Our Public Mobility Private Interest report has detailed recommendations for ensuring these types of partnerships are beneficial to both parties.
However, these new approaches should not displace more effective strategies for putting people close to high quality transit. Coordinating with local government might feel as challenging (or more challenging) than working with emerging mobility providers, but TransitCenter's new handbook clearly lays out the role of local governments in building transit-supportive cities. So why not send a copy of All Transportation is Local to your friends over in City Hall, and see where things go from there?
Watch the full Remix "Transit Talks" webinar for an extended discussion of first and last mile challenges with Remix's Claudia Preciado, TransitCenter's Zak Accuardi, Jarrett Walker of Jarrett Walker + Associates, and Chris Cochran of the Pinellas Suncoast Transit Authority.
October 26, 2023
On the Brink: Will WMATA's Progress Be Erased by 2024?
The experience of being a WMATA rider has substantially improved over the last 18 months, thanks to changes the agency has made like adding off-peak service and simplifying fares. Things are about to get even better with the launch of all-door boarding later this fall, overnight bus service on some lines starting in December, and an ambitious plan to redesign the Metrobus network. But all of this could go away by July 1, 2024. 
Read More
September 18, 2023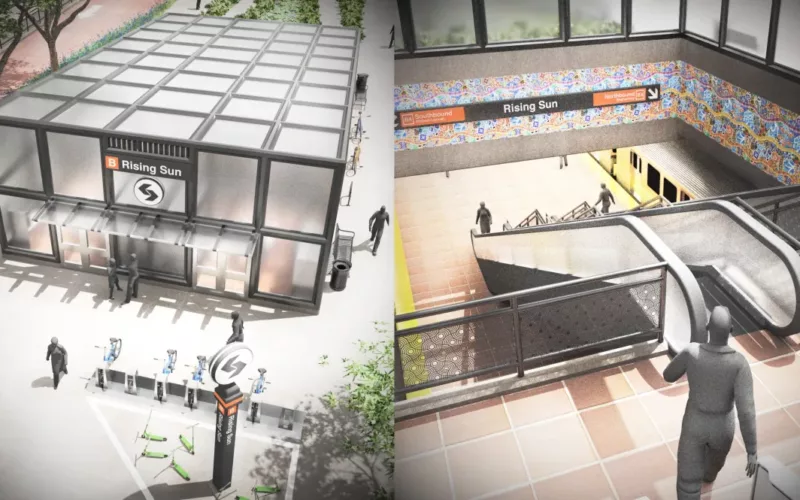 To Achieve Justice and Climate Outcomes, Fund These Transit Capital Projects
Transit advocates, organizers, and riders are calling on local and state agencies along with the USDOT to advance projects designed to improve the mobility of Black and Brown individuals at a time when there is unprecedented funding and an equitable framework to transform transportation infrastructure, support the climate, and right historic injustices.
Read More