Few transit agencies invest in street infrastructure around bus stops and stations. Historically, they've subsidized car trips to transit by constructing costly park and rides, but haven't taken on the jurisdictional issues that might come when it comes to improving streets around stations for pedestrians and cyclists. Today, however, Los Angeles Metro is taking a different and noteworthy approach.
Why is improving walking access to transit important? As our research has found, the easier it is for people to walk to transit, the more likely they are to use it in their daily life. In a recent survey, LA Metro learned that 80% of its bus riders currently reach transit on foot, along with 67% of its rail riders. To get more out of its investments in transit infrastructure and service, the agency has decided to channel hundreds of millions of dollars from 2016's Measure M into better streets and sidewalks its customers and potential riders could use to walk to transit. LA Metro understands that while they may not be the lead actor in making street design changes, they need to assume a proactive position if the agency ever hopes to recover lost riders, much less dream of adding new riders.
With this in mind, LA Metro developed their "First Last Mile Strategic Plan." It's a menu of street treatments that can be used by Metro and municipalities to improve walking and biking conditions near transit. That menu includes improvements such as:
Improved signage and wayfinding with time-to-station signage
Enhancement of existing crossings and the addition of mid-block crossings
Street furniture, landscaping, lighting and shade
Sidewalk widening and curb extensions &
Signal modifications to prioritize pedestrians
In May 2016, the LA Metro Board charged staff with improving access around the 154 train stations and the 100 top ridership bus stops in Los Angeles County, using strategies from the First Mile/Last Mile strategic plan. Senior Director Jacob Lieb, and Transportation Planning Manager Katie Lemmon are now working with the 88 separate jurisdictions throughout the county to plan out what investments will best meet the needs of the communities. To facilitate these projects, LA Metro is allowing local jurisdictions to use walking and cycling investments funded via the First Last Mile program to count towards their 3% contribution to local station costs stipulated in Measure M.
LA Metro has kick-started the First Last Mile program along its Blue Line, the oldest light rail line in the system, which crosses through South Los Angeles, Watts, and Compton along a 22 mile corridor between Downtown LA and Long Beach. During the planning phase, LA Metro quickly realized it couldn't conduct a typical outreach process to determine which stops would make the best investments. This led them to hire a team that included community-based organizations, such as Multicultural Communities for Mobility, to lead walking audits of the stations and act as the liaison between LA Metro and the neighborhoods that host the stations. The walking audits happened during the winter of 2016/2017 and community engagement events began this summer.
The scope of LA's pending investment in station areas is remarkable, but the effort isn't the only one of its kind. In the Puget Sound, Sound Transit is slated to invest nearly $370 million of last November's ballot measure revenue in pedestrian and bike access to existing and future bus and rail stations. In Baltimore, the Maryland Transit Administration also invested $6 million in bus lanes and traffic signal priority on Baltimore City streets to speed up their new bus network through downtown.
October 26, 2023
On the Brink: Will WMATA's Progress Be Erased by 2024?
The experience of being a WMATA rider has substantially improved over the last 18 months, thanks to changes the agency has made like adding off-peak service and simplifying fares. Things are about to get even better with the launch of all-door boarding later this fall, overnight bus service on some lines starting in December, and an ambitious plan to redesign the Metrobus network. But all of this could go away by July 1, 2024. 
Read More
September 18, 2023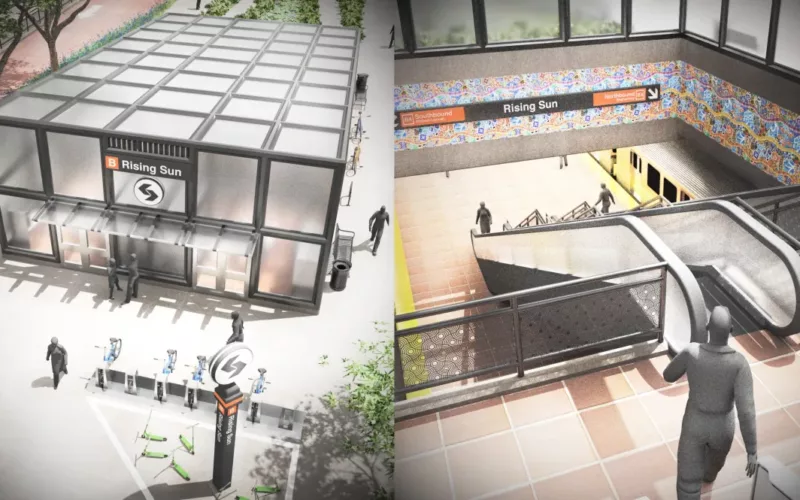 To Achieve Justice and Climate Outcomes, Fund These Transit Capital Projects
Transit advocates, organizers, and riders are calling on local and state agencies along with the USDOT to advance projects designed to improve the mobility of Black and Brown individuals at a time when there is unprecedented funding and an equitable framework to transform transportation infrastructure, support the climate, and right historic injustices.
Read More